About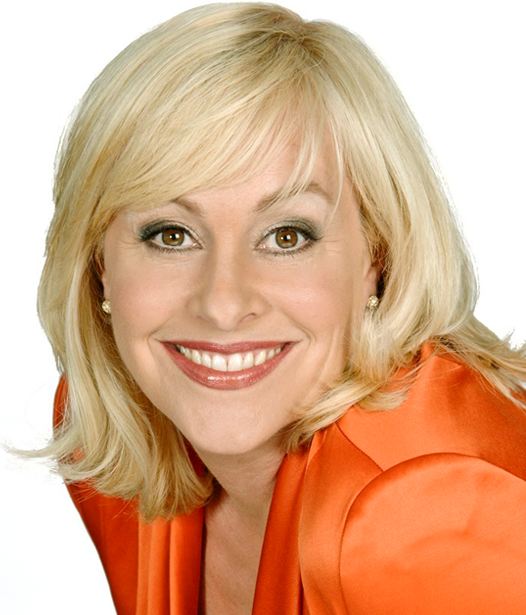 Currently
UHN Solutions, University Health Network, Founder and President
Carmichael Worldwide Inc., President & CEO
Holland Bloorview Kids Rehabilitation Hospital Foundation, Board of Directors
Women's Brain Health Initiative, Immediate Past Chair, Board of Directors
DeGroote School of Business, Business Lecturer
Mt. Sinai Hospital, Personalized Medicine Institute, Advisory Board
Canadian Asociation for People-Centred Health (CAPCH), Advisory Board
ARC (academic e-health research collaborative), Advisory Board
York University, Faculty of Health, Dean's Advisory Board
Garrison Creek Group, Advisory Board
Patients' Association of Canada (PAC), Board Member
Women of Baycrest, Honorary Chair
Huffington Post, Columnist
International Keynote Speaker
Founder and General Manager of UHN Solutions, University Health Network
President & CEO, Carmichael Worldwide Inc.
With over 25 years of extensive executive management experience, Dianne has had the opportunity to work in four distinct industries – Consumer Packaged Goods, Technology, Financial Services and Healthcare. She has been involved in multi-national, entrepreneurial and growth companies, rising to President and CEO in two of those industries.
In 2004, Dianne's father was diagnosed with cancer, affecting her profoundly. This led to a major shift in her career and personal focus. Dianne chose to make a difference in the lives of Canadians stricken with profound illness by advocating and championing for patients, contributing to the highest quality of care in Canada and working to influence Health Policy.
As the former President of Best Doctors Canada, she is credited with growing a strong consumer movement and market for remote second opinion and healthcare navigation services, resulting in Best Doctors becoming one of the most sought after employee benefits. With Dianne's leadership, Best Doctors Canada now makes a difference in the lives of over 5 million Canadians. In addition to her role as President, Dianne helped drive the global branding and go-to-market effort of the Best Doctors organization, which operates in 30+ countries worldwide, as Head of Global Marketing.
Prior to her leadership roles in the healthcare industry, Dianne created and spearheaded Worldsource Wealth Management (a subsidiary of Guardian Capital Group Ltd.) where she was Chairman and CEO. While overseeing four operations nationally – with three reporting Presidents and 1,200 employees and Advisors – Dianne, grew Worldsource Wealth Management to more than $8 billion in AUA.
Before taking the helm at Worldsource, Dianne was with TD Waterhouse where she was promoted to Vice-President. She built, and later sold, one of the largest individual investment advisory practices, focused exclusively on sophisticated investors.
Earlier in her career, Dianne held progressively more senior sales and marketing management roles at leading consumer packaged goods organizations including Procter & Gamble, Gillette, RJReynolds-Nabisco and in technology organizations such as Memorex-Telex.
Dianne is currently a Board Member at Holland-Bloorview Kid's Rehabilitation Hospital and The Patients' Association of Canada and is Chair of the Women's Brain Health Initiative. Dianne also sits on the Advisory Boards of CAPCH (Canadian Association of People-Centred Health), ARC (academic e-health research collaborative), York University's Faculty Heath and the Garrison Health Group, an incubator for mobile technologies to support health care. Dianne is a Business Lecturer at McMaster University's DeGroote School of Business.
As an international keynote speaker and expert panelist, Dianne has spoken a number of times at The Economic Club of Canada. She writes for the Huffington Post, PolicyMatters, and Health & Lifestyle Magazine. Dianne has been interviewed extensively about healthcare, innovation, leadership and branding in the media and on television, including the Globe and Mail, BNN, SunMedia TV, The Charles Adler Show and CBC.  She has been profiled twice on the cover of Women's Post Magazine and interviewed for FIND YOUR GREAT WORK, a series highlighting major international leaders who have made significant contributions to society and business.
Dianne is a member of two CEO groups – TEC (The Executive Committee) and IWF (International Women's Forum), which represents 6,500 female CEOs globally.
Dianne is a graduate of the University of Waterloo. In addition to a 3-year Business Diploma in Marketing, Dianne holds various investment industry designations including CIM1, PFP, CSC Honours, CPH, and Officers and Directors.
In 2009, Dianne was recognized as one of the Top 20 Business Women in Canada, she has been nominated for Entrepreneur of the Year and was profiled as one of the Top Women To Watch in 2012.
Dianne's ultimate dream is to mobilize organizations and Governments to rethink healthcare while leading a sustainable and consumer-centred transformation.
Guided by this dream, Dianne founded Carmichael Worldwide Inc. in 2011 to provide executive leadership, innovation, commercialization opportunities and consumer digital media marketing strategies. The focus is on helping dynamic healthcare and wellness organizations whose mandates include enhancing the quality of patient care, enhancing the patient experience or impacting system sustainability through disruptive innovation, technology, delivery systems or unique funding models.
In 2012 Dianne was appointed Founder and General Manager of UHN Solutions – a new centre within University Health Network. Her role at UHN Solutions will allow her to combine her passion for patient advocacy and empowerment with her belief that unique funding models can be created to help feed Canada's universal healthcare eco-system – ultimately enhancing the quality of care for all Canadians.
read more