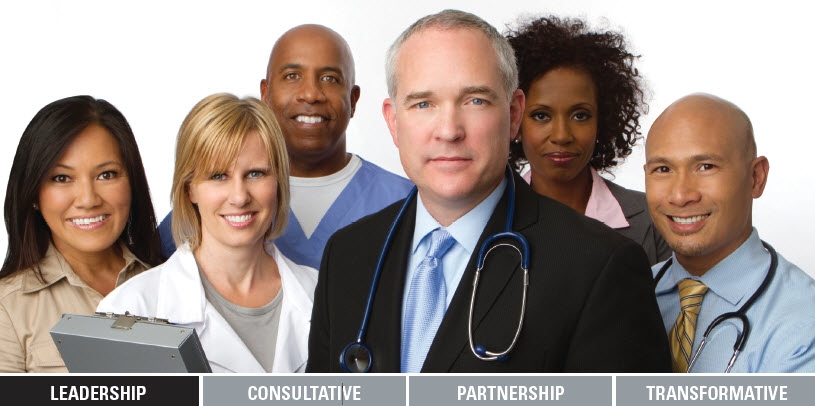 Register for Leadership Development for Directors and Physician Leaders presented by St. Joseph's Healthcare Centre for Leadership Learning and the DeGroote School of Business, McMaster University.
Join Dianne Carmichael, Founder and General Manager at UHN Solutions and CEO, Carmichael Worldwide on Wednesday, September 12, 2012 as she delivers the keynote address at the opening luncheon. Ms. Carmichael will be speaking about surviving the perfect storm: how participatory medicine and the epatient will help to save healthcare.
The 'perfect storm' of an ageing, demanding baby boom population combined with the increased incidence of multiple chronic conditions, expensive technologies and new drugs is converging to put additional strain on an already challenged system struggling to meet demand. It is a global problem and one that Canada must urgently tackle. We must now embrace the information technologies that other sectors of the economy have successfully implemented in order to enhance, at the core, the very patient engagement that will be vital in transforming the system to truly participatory medicine and which in turn will create efficiencies both in delivery and costs while improving quality and outcomes. There is a growing body of research that demonstrates that participatory medicine reduces hospital admissions, shortens length of stay, reduces primary care visits, improves safety, promotes self-care and facilitates teamwork.
Forward thinking physician leaders today recognize that the world's medical literature is already available to their patients and some find relief in no longer having to appear to 'know it all' — as it is just no longer possible given that the amount of medical information doubles every 3 to 5 years. Accepting the new paradigm and openly welcoming the active engagement and participation of their patients and the joint decision-making it enables can be empowering for both patient and treating physician. New, inexpensive, technologies are evolving to help shift care from expensive hospital settings into the community – and into the palms of the e-patient.
Participatory medicine and the e-patient will help us to move from our acute-care roots of 20th century medicine by addressing the 21st century realities of the impeding demographic and epidemiological convergence of an internet-savvy ageing population and chronicity.
Download the PDF, Leadership Development for Directors and Physician Leaders
The healthcare system is in a constant state of flux. Leaders are expected to perform in the spotlight under difficult conditions. The nature of the healthcare environment is prime for effective collaboration and teamwork, this program will foster the opportunity for senior leaders and medical leaders to collaborate and form partnerships. This program brings business strategy and individual perspectives together to provide learners with the opportunity to build new skills, strengthen partnerships and develop collaborative solutions.
In addition to the learning modules, participants will engage in a project focused on improving the journey for the patient and client, which will be specific to their institution.
This program is designed to deliver relevant, applicable and timely materials, tools and content that strikes a balance between strategic and operational needs, and is aligned with the LEADS in a Caring Environment Leadership framework.
Attendance at this program entitles certified Canadian College of Health Leaders members (CHE/Fellow) to 10 Category II credits toward their maintenance of certification requirement.
Program Faculty
Learn more about Dianne Carmichael
The program runs for 10 weeks from September 12, 2012 through November 23, 2012.
(September 12,  September 21, September 26, October 4, October 12, October 17, October 24, November 9, November 16, November 23)
Program Fees are $6,000 plus HST (meals and parking included)
Physicians in leadership roles or aspiring to leadership positions
Academic leaders
Chiefs-of-staff
Presidents and members of medical advisory committees
Department and division heads
Program leaders and other medical leaders in all healthcare settings including hospital and community based programs
Classes are conveniently held at the
DeGroote School of Business
Ron Joyce Centre
4350 South Service Road
Burlington, ON
L7L 5R8
DeGroote's new state-of-the-art campus is easily accessible from the QEW and GO Train service.
Register
Click here to register for this course
Need more information?
Please contact us by email at execed@mcmaster.ca or by phone at 905-525-9140 ext. 26372